Help Guides
This is a collection of guides and interactive tools we've put together to explain and simplify the process of ordering heaters that will work right and last through the long haul. We're always looking for something new to write about – if you have a question about electric heating that you'd like to see covered in a page like these, just let us know and it may be the next guide to show up on this list!
Calculators and Lookups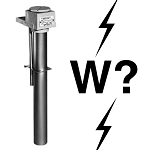 Immersion Heater Wattage Calculator
Easily find what wattage you need in an immersion heater by entering the details of your heating process: tank size, volume, operating temperature, and so on.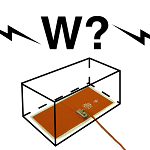 Enclosure Heater Wattage Calculator
Simple tool for finding the wattage needed to heat an enclosure (such as those for ATMs, sensors, gauges, etc.), by entering its dimensions and the temperature needed.

Sheath Material Selector for Immersion Heaters
Use the easy selector on this page to find the material that your immersion heater is heating, and get recommendations on the best sheath material to use with it.
Articles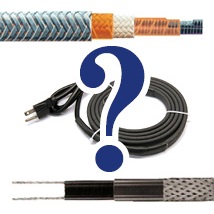 Everything You Need to Know about Heating Cable
Answers to the most common questions about heating cable, such as how to use it on roofs and pipes, what "self-regulating" means, and the differences between heating cable, tape, and cord.
Powering Heaters with DC (Direct Current)
"Can I run that heater on 12 volts DC?" This article explains the relationship between AC and DC, the different considerations they need, and how heaters designed for one can be run on the other.

Temperature Controller Styles
Learn about the differences in operation and precision between ON-OFF and PID controllers, and what kind of controller might be right for our application. Includes details on PID equations.
Cartridge Diameters Explained
Why don't cartridge heaters ever measure exactly the nominal size? This article explains sizing and manufacturing practices, and includes a sizing chart for standard cartridge heater sizes.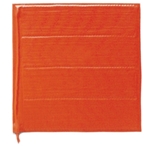 Silicone Rubber Blanket Heaters
One of the most common heater styles we provide is the silicone rubber heater, or silicone blanket heater. This article discusses the applications, as well as limitations, of these heaters.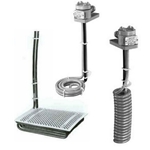 How to Select an Immersion Heater
To get the longest life out of an immersion heater, it's important to carefully specify the proper material and power density. This article details what info goes into selecting the right heater.