Condensation Prevention
We carry heaters ideal for stopping condensation in a number of different applications, such as on the outsides of tanks and pipes that contain cold liquids. Condensation forms on the walls of any vessel when the liquid inside it is colder than the air outside it. The usual solution to this problem is to heat the liquid so that it's at or slightly above the air temperature.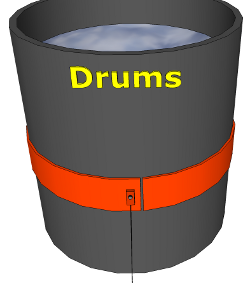 Depending on the type of vessel involved in your application, any of the styles of heaters below may be appropriate for what you need to do. Silicone rubber heaters are a versatile and flexible style of heater that can be applied to many different shapes of vessel. Pipes can be heated using heating cables or tapes. For standard-sized drums or totes, there are heaters designed specifically to fit. For large tanks, we offer many styles of immersion heaters to heat liquids efficiently.
If you aren't sure what would work best for your application, feel free to call us at (866) 685-4443 or send an email to info@oemheaters.com telling us what you'd like to do.