Due to COVID-19, our front office staff are working remotely until further notice. Currently (3/23/2020), the best way to get information about order status, or to get any other questions answered, is to contact your inside sales rep via e-mail.
SpeedTrace Freeze Prevention Cable
More Information
(Click to show)
SpeedTrace heating cable has a wide range of uses, including pipe tracing, viscosity control, process temperature maintenance, and roofs and gutters. It is ideal for freeze protection on pipes, and can operate down to −40°F (−40°C).
SpeedTrace comes pre-assembled with a standard power cord and plug, making it easy to install. It can safely be overlapped and insulated (see images below). It self-regulates its heat output based on surface and ambient temperatures, meaning no temperature controller is required to prevent overheating.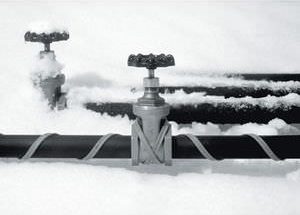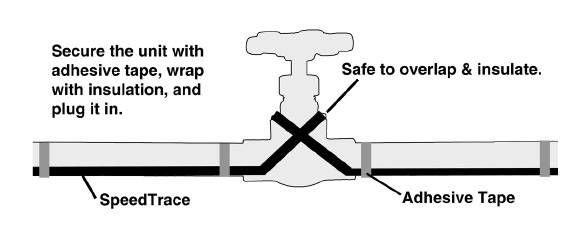 O.E.M. Heaters carries standard SpeedTrace (lower power density) and SpeedTrace Extreme (higher). See the product pages below for detailed descriptions.
To learn more about self-regulating heating cable, check out the box on this page. If you have any questions, please don't hesitate to send us a contact form, e-mail us, or call us at (866) 685-4443.